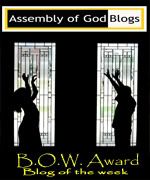 I go back and forth in my life between wanting to have more children and not wanting to.
Not that I have a choice.
1) We're both "fixed".
2) Even if we weren't, my husband would still say no. He has said no, period. No adopting. No foster care either. So, that's that. End of discussion.
On some days it pains my heart that I won't have more children in my household. I say in my household because I have lots of spiritual children who don't live with me. That's my life...spiritual parenting.
But every once in a wh
ile when I hold one of our babies at church, like I am here (holding Joel & Sheri's son Dylan here when he was a baby, at one of our church dinners)... or when Michele's son Marcus flings into my arms for a hug after church as he is here in this picture below, well...it puts a pang in my heart that goes something like this... "ohhhh...this season in my life is fading...the kids are growing up...my house is going to be going through a real transition soon as much as I'm trying to hold off on it..."
On some days the fact that we're heading towards transition seems a we
lcome relief. Like one day this week which was very typical... I had two extra kids here...stereo blaring in one bedroom, Halo 3 blaring in the other bedroom...with Jordan in the garage banging on the drum set for 45 minutes as I was cooking dinner. At the same time, Savanna and her friend were running through the house...doors opening, doors banging shut as they are bouncing between outside/inside. Every time they open the door, it seems a fly gets in. (Question of the ages: why didn't Noah swat those two flies?) Meanwhile, Dustin and his friend are banging on the piano and the telephone is ringing mercilessly.
When my two boys are home from work or school, this is basically what my household is like right now. And on days like this when the noise gets to fever pitch and I'm stressed, I say to myself, "Nope, no more, no more, no more. Larry's right. Our kid raising days are ending with these kids. We need peace and quiet and in the next few years, it will finally be here for the first time since 1989."
And then other days I think of being without conglomeration of noise and activity and get dreadfully depressed. Sometimes I even start crying over the thought. On days where my kids make me so proud I could burst, I get woefully down about it and think, "what was I thinking to just stop at three kids? Why didn't we have a dozen at least? Why am I not doing this all the rest of the days of my life?"
And then the next day Jordan gets kicked off the bus or something. Never for anything serious, knock on wood. Fortunately my kiddos have never gotten into trouble for anything catastrophic. It's usually for something like standing up in the middle of class and singing a song, or banging empty coke bottles like a drum set against the seats on the bus, or pulling a prank on someone. Yes, they are stupid childish pranks but still nevertheless a stress for his father and I to get a call from the teachers or principle. And on days like that I said, "why did God ever trust me enough to give me kids? I am not equipped to handle this!"
But then the next day Jordan leads somebody to Jesus, or helps an old lady in the parking lot at church, I think, "how crazy am I to be stressed out about anything? I am so blessed!"
Yep, this is the insane back and forth dance that goes in my mind about parenthood.
Does this happen with anyone else but me, this insane mind dance? Are you convinced you can't handle parenthood one more second sometimes and then at others you absolutely ache to have a little newborn in your arms again, or long for the days to come back when you were teaching your kids to tie their shoes?